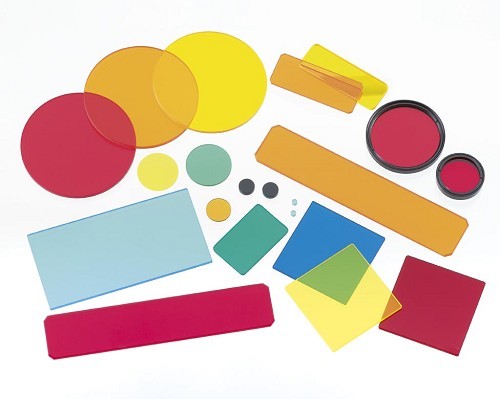 Stock Specification
ULTRAVIOLET LONGPASS FILTER GLASS
Recent technological advancements, especially in UV LED technology, have opened a new frontier for applications that harness the power of UV light. However, light often needs to be filtered and controlled to gain desired performance results. KOPP UV filter glasses have been designed to meet common industry requirements; but KOPP also have the capability to customize glass compositions for emerging technologies and applications.
KOPP clear UV glasses feature high transmission across the UV and visible spectrum with tailored transmission cut-offs ranging from 240 nm to 400 nm. In many applications, such as in UV curing, you need high transmission to increase throughput and improve quality. These KOPP filters provide high transmission across the UV-A, UV-B, and portions of the UV-C wavelength regions, similar to fused quartz or silica.
KOPP UV filter glasses are often preferred for harsh, demanding applications due to their superior durability and resistance to abrasion, chemical corrosion, UV degradation, and thermal shock. We can heat strengthen our UV filter glass to further improve mechanical durability and thermal shock resistance.

| | | | | |
| --- | --- | --- | --- | --- |
| MATERIAL | KOPP FILTER GLASS UV | | SURFACE FLATNESS | ≤ 5 FRINGES |
| DIAMETER TOLERANCE | +0.00 / -0.2 | | PARALLELISM | ≤ 3 ARC MINUTES |
| THICKNESS TOLERANCE | +/- 0.1 | | EDGES | FINE GROUND |
| SURFACE QUALITY | 60/40 | | COATINGS | ON REQUEST |